JAKARTA, Nov 17, 2023 – (ACN Newswire via SeaPRwire.com) – Southeast Asia's first premium service airline, TransNusa, has made history in Indonesia by becoming the second Indonesian airline to have obtained approvals to operate scheduled flights to China.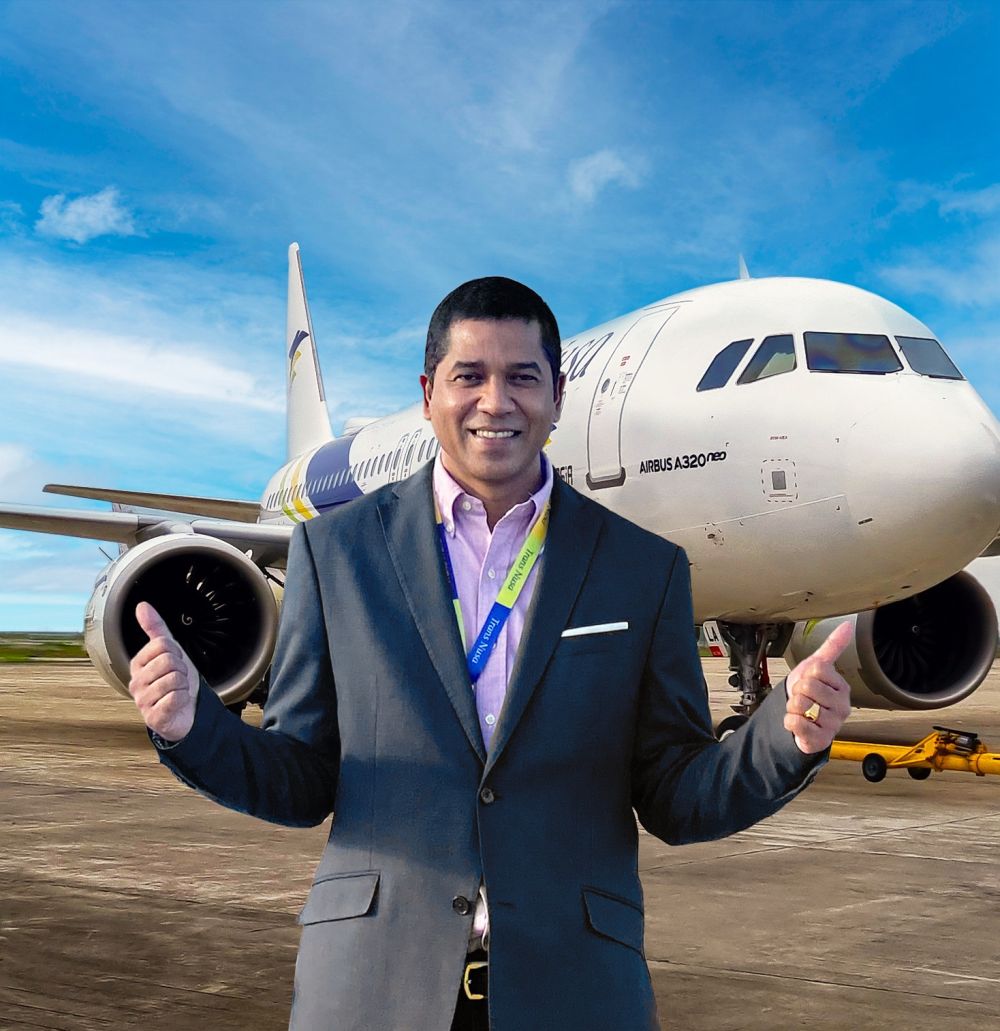 The airline successfully launched its inaugural flight to Guangzhou from Jakarta yesterday, making Indonesia and Indonesians proud by showcasing its experience, strength, strong safety, and security measures as well as well-equipped flight plans.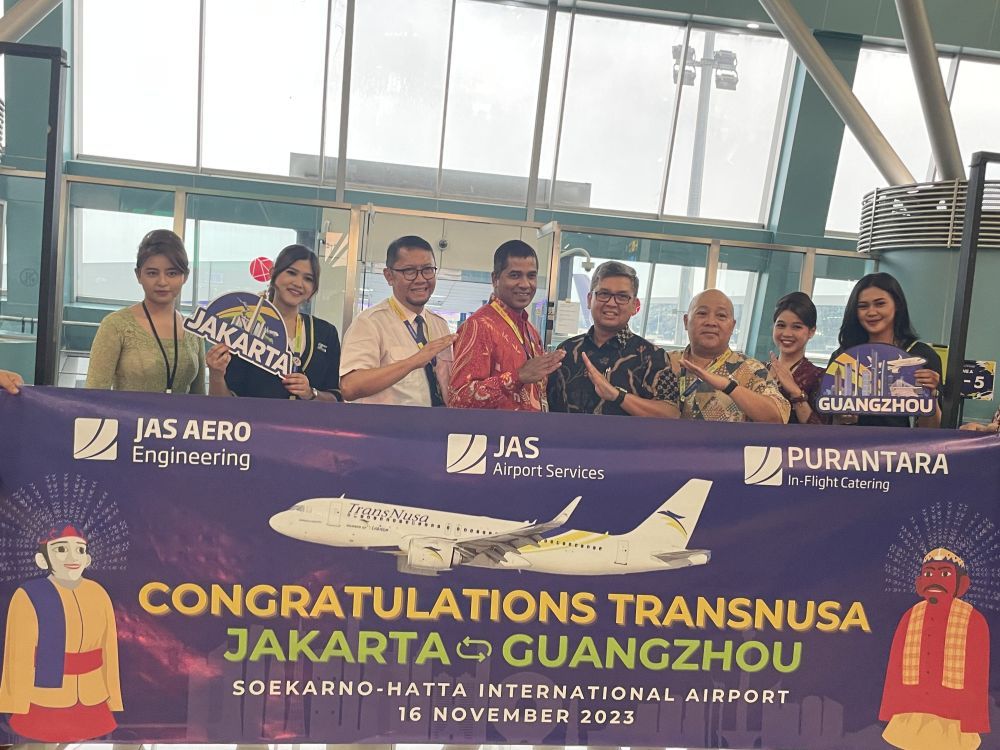 TransNusa's highly anticipated maiden flight, 8B 860 departed Jakarta at 18.10pm and arrived in Guangzhou earlier today at 12.10am as per schedule, without any delays.
TransNusa Group Chief Executive Officer, also an aviation industry expert, Datuk Bernard Francis said that today was not only a historical day for TransNusa but also for the Indonesian aviation industry.
"As we chart TransNusa's growth plan, we hope to make Indonesia and Indonesians proud of our achievements as we showcase Indonesia's aviation strength as well as our culture to passengers worldwide," Datuk Bernard said, adding that TransNusa is expecting to cater to the business and leisure travellers for this new route.
With regard to details of the Jakarta-Guangzhou route, Datuk Bernard said TransNusa will fly the Jakarta – Guangzhou roundtrip route three times a week, with daily flights starting  from the 20th of December 2023.
Flights will depart Terminal 3 Soekarno – Hatta International Airport at 18.10 pm on Monday, Wednesday, and Friday and arrive at 12.10 am at Guangzhou Baiyun International Airport. Flights from Guangzhou will depart at 01.25 am on Tuesdays, Thursdays, and Saturdays and arrive in Jakarta at 5.40am. Tickets for this new international route will start at $149 .
"With the introduction of our Guangzhou route, we have, in eight months, successfully expanded our international route from South East Asia to encompass the Asia Pacific region," said Datuk Bernard.
For the Jakarta – Guangzhou route, the premium service provider, will be deploying its Airbus A320, ensuring that its passengers have a comfortable shuttle throughout the 5-hour journey. TransNusa's A320s have been configured with a 174-seat configuration, which allows passengers to enjoy 30-31 inches of legroom.
"The services we offer for our international flights are above the service level of a low-cost carrier. As such, the flying experience with TransNusa to international destinations will differ from flying with us on domestic routes since TransNusa operates as a low-cost airline business model in the domestic market." Datuk Bernard concluded.
TransNusa announced its plans to launch international flights with a new business model in April this year. Within the short span of 8 months, the airline has introduced flights to Kuala Lumpur, Johor and now Guangzhou, China. In addition, on November 20th, TransNusa will be launching its inaugural flight to Singapore.
About TransNusa (Revised to include Johor)
Established in 2005, TransNusa started its operation by providing chartered flights. It began its commercial flights in 2011. After ceasing operations due to the Covid-19 pandemic, TransNusa relaunched itself in 2021 as a low-cost airline in its domestic market. In 2023, TransNusa introduced a new business model making it the first Premium Service Airline in the region. The new business model will apply only to its international routes. TransNusa introduced its first international route, Jakarta – Kuala Lumpur, in April this year and its second international route Jakarta-Johor, in September, this year.
The airline is currently based in Jakarta Soekarno-Hatta International Airport. Passengers can book their flights on the TransNusa website, transnusa.co.id, through authorized travel agents in Indonesia, or by contacting the airline's customer service centre at, +62216310888.
Contact Person
Joshua Fredrick
PR& Communications Consultant
My Qaseh Sdn.Bhd
+60123928943
fredrick@myqaseh.org
Copyright 2023 ACN Newswire via SeaPRwire.com.