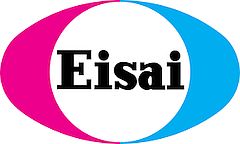 TOKYO, Jun 2, 2023 – (JCN Newswire via SEAPRWire.com) – Eisai Co., Ltd. announced a total of eight poster presentations, including the latest data on its in-house discovered orexin receptor antagonist lemborexant (product name: DAYVIGO), will be given at the 37th annual meeting of the Associated Professional Sleep Societies (SLEEP 2023), to be held from June 3 to 7, 2023 in Indianapolis, IN, the United States.
Major poster presentations include new data about the effects of lemborexant on obstructive sleep apnea (poster numbers: #298, 299 and 300).
Eisai considers neurology, including insomnia, a therapeutic area of focus. Eisai strives to create innovative products as soon as possible in therapeutic areas with high unmet medical needs, and will further contribute to addressing the diverse needs of, as well as increasing the benefits provided to, those living with neurological diseases and their families.
About Lemborexant (product name: DAYVIGO)
Lemborexant, an orexin receptor antagonist, is Eisai's in-house discovered and developed small molecule that inhibits orexin neurotransmission by binding competitively to the two subtypes of orexin receptors (orexin receptor 1 and 2). Fast on/off receptor kinetics of lemborexant to orexin receptors may influence lemborexant's potential to facilitate improvements in sleep onset and maintenance with minimal morning residual effects. It has been approved for the treatment of insomnia in over 15 countries including Japan, the United States, Canada, Australia and countries in Asia.
For more information, visit www.eisai.com/news/2023/news202340.html.
Media Inquiries:
Public Relations Department
Eisai Co., Ltd.
+81-(0)3-3817-5120
Eisai Inc. (U.S.)
TEL: +551-305-0050
Christopher_Vancheri@eisai.com
Copyright 2023 JCN Newswire. All rights reserved. (via SEAPRWire)