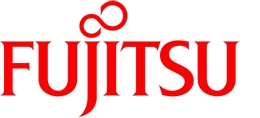 TOKYO and PALO ALTO, Calif. , Nov 20, 2023 – (JCN Newswire via SeaPRwire.com) – Fujitsu Limited and Delight Health, a Bay Area startup, today announced that Fujitsu will license its Topological Data Analysis (TDA) technology to Delight Health in exchange for an equity position in the company. This license transfer will support Delight Health's plans to gain rapid FDA approval by fiscal 2024 and bring to market an advanced delirium (1) detection device to accurately predict the onset of the disorder and address the needs of patients suffering from this ailment.
Fujitsu developed TDA, an AI technology that enables analysis of abnormalities and disturbances in complex, distorted and volatile time series data with broad applications in a range of industries including healthcare, manufacturing and infrastructure. From July 2018 to May 2021, Fujitsu researchers and Dr. Shinozaki at Stanford University (2) conducted joint research on the application of TDA to delirium detection using electroencephalogram (EEG) data. The unique outcome of research was the ability to accurately detect delirium using a portable single-channel EEG device with the bispectral EEG (BSEEG) algorithm (3) significantly enhanced by Fujitsu's TDA technology. The joint research resulted in several publications, including a research paper published in 2021 (4).
In July 2023, Dr. Shinozaki co-founded Delight Health (DH) as a new company to commercialize this award-winning technology (5). "Delight" was named after their vision to bring "light" to "delirium". Fujitsu will grant Delight Health a license to use TDA and will take an equity position in the company.
"Leveraging advanced technologies to solve human and societal problems is core to Fujitsu's mission and purpose," said Hideto (Ted) Okada, SVP and Head of Technology Strategy Unit at Fujitsu. "By partnering with Delight Health to deliver innovative solutions to detect and treat neurological and psychiatric disorders, we hope to increase the health and wellbeing of millions of people around the world."
"Fujitsu is a company recognized for its advanced technologies and research excellence and our joint collaboration has resulted in significant scientific breakthroughs," said Prof. Gen Shinozaki, co-founder of Delight Health. "By taking an equity position in Delight Health, Fujitsu is demonstrating its business commitment to accelerate the delivery of products to more effectively identify delirium paving the way for new therapies and better patient outcomes".
Background and Challenges
Delirium is a serious disorder that impacts millions of people around the world. In the United States alone 2-3 million older adult patients suffer from delirium annually. Delirium is estimated to result in a 40% mortality rate after one year (6) and impact over $150B (7) to the healthcare system. Healthcare professionals current rely on questionnaires to find the disorder's occurrence, which remains subject to individual interpretation by the busy hospital staff and can occasionally result in incorrect diagnosis and delayed intervention. AI based prediction can greatly enhance the accuracy and enable early detection and treatment, resulting in significant cost savings and better patient outcomes.
1. Period:
November 2023 to November 2028
2. Responsibilities of the two companies:
Fujitsu
Fujitsu will provide TDA software, training and technical support to ensure DH engineers are able to gain necessary expertise in TDA and have sufficient knowledge to integrate TDA into the delirium detection device being developed by Delight Health.Fujitsu will have the exclusive right to co-market, promote, distribute and otherwise commercialize any licensed products developed by Delight Health in Japan where Fujitsu will be the prime provider with respect to a customer in Japan or customer whose headquarter sits in Japan.
Delight Health
Will integrate TDA into their Delirium detection device.Will obtain FDA approval needed to offer Delirium measurement services to providers.Will market and sell both the Delirium device, services to support and capture measurement revenues once device is sold to hospitals and clinics.
Future Plans
Fujitsu plans to further explore opportunities to deliver advanced technologies to innovative startups to speed up solutions to social challenges.
[1] Delirium :Medical condition describing a state of acute change in mental status with confusion, lack of attention, loss of sense of time, place and situation, where multiple causes can lead to symptoms including agitation, hallucinations and delusions.
[2] Dr. Shinozaki was Associate Professor at the University of Iowa at the time of the joint research
[3] Bispectral EEG algorithm :Developed by Shinozaki lab, proven to be effective to predict patient outcomes including mortality, hospital length of stay and discharge destination.
[4] TDA technology for delirium detection :https://www.nature.com/articles/s41598-020-79391-y
[5] Academy of Consultation Liaison Psychiatry awarded Dr. Shinozaki for his work and he delivered a plenary award lecture at a meeting held in Austin TX. https://www.clpsychiatry.org/news/academy-awards/https://www.clpsychiatry.org/news/top-awards-presented-at-plenary/
[6] 40% mortality rate after one year :https://jamanetwork.com/journals/jamainternalmedicine/fullarticle/211205
[7] Over $150B :https://jamanetwork.com/journals/jamainternalmedicine/fullarticle/413696
About Fujitsu
Fujitsu's purpose is to make the world more sustainable by building trust in society through innovation. As the digital transformation partner of choice for customers in over 100 countries, our 124,000 employees work to resolve some of the greatest challenges facing humanity. Our range of services and solutions draw on five key technologies: Computing, Networks, AI, Data & Security, and Converging Technologies, which we bring together to deliver sustainability transformation. Fujitsu Limited (TSE:6702) reported consolidated revenues of 3.7 trillion yen (US$28 billion) for the fiscal year ended March 31, 2023 and remains the top digital services company in Japan by market share. Find out more: www.fujitsu.com.
About Delight Health
Led by Prof. Gen Shinozaki from Stanford University, Delight Health is innovating delirium care. Central to its groundbreaking approach is a state-of-the-art proven EEG device and algorithm designed to detect and predict delirium by analyzing patients' brain signals. Beyond mere detection, this technology will offer a proactive approach to patient care, ensuring timely interventions. In a delirium landscape where precision is paramount, Delight Health's EEG solution will provide promising accuracy, speed, and reliability in delirium care.
Press Contacts
Fujitsu Limited
Public and Investor Relations Division
Inquiries
Copyright 2023 JCN Newswire via SeaPRwire.com.