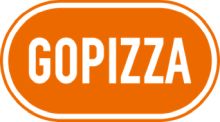 SINGAPORE, Nov 20, 2023 – (ACN Newswire via SeaPRwire.com) – GOPIZZA, the No. 1 Single-Served Pizza brand from South Korea, wins Promising Franchisor of the Year Award and Franchise Manager Award at the Franchising and Licensing Asia 2023 ceremony yesterday, held at Singapore Marriott Tang Plaza Hotel, by Minister of State, Ministry of Trade and Industry & Ministry of Culture, Community And Youth, Ms Low Yen Ling, for its exceptional contributions to the franchise industry. These awards recognise GOPIZZA's dedication to excellence in franchising and its commitment to delivering quality products and services to franchisees and customers.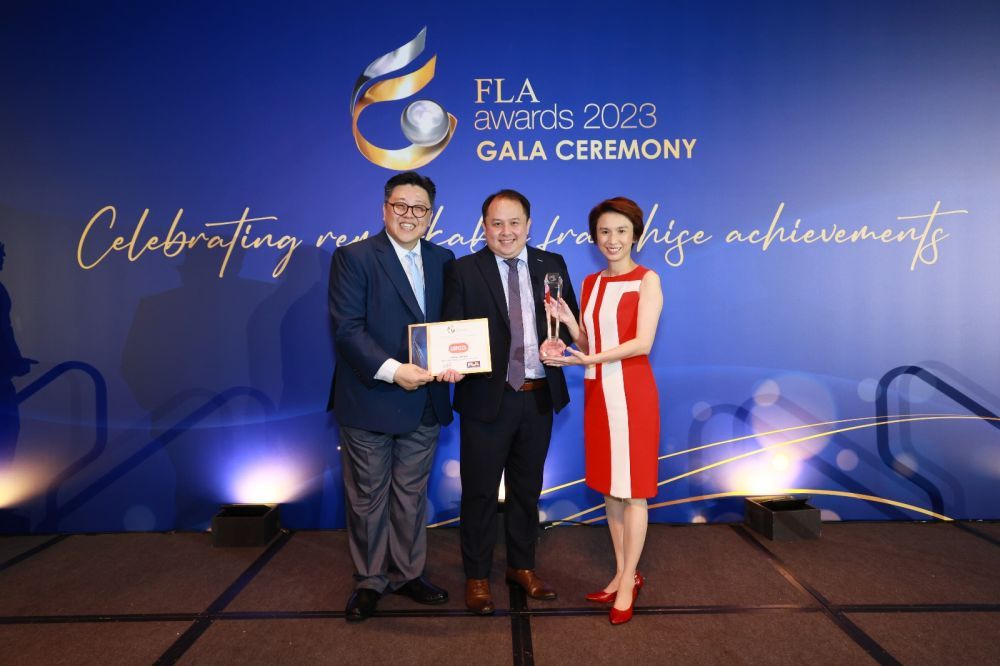 The Promising Franchisor of the Year Award represents a distinctive category specially tailored for nascent startups that have been operational for a period of less than three years. The primary objective of this accolade is to extend support and recognition to these emerging local franchisors, with the aim of acknowledging their potential for achieving unprecedented success within the dynamic and ever-expanding franchising industry.
By singling out these promising and innovative newcomers, this award celebrates the inventive approaches and the entrepreneurial spirit they bring to the franchising landscape, affirming their capacity to become trailblazers in the field.
The Franchise Manager Award is presented to Mr. Kelvin Sia, the Regional Chief Executive Officer and Head of APAC at GOPIZZA, for his outstanding contributions during his 3.5 years of dedicated service. As the Regional CEO, Kelvin has exhibited remarkable proficiency and unwavering dedication in overseeing the franchise operations.
"This award belongs to every single GOPIZZA member, for their unwavering commitment and hard work, and the success today. It's a testament to our team's dedication, and I'm deeply honoured to receive this recognition on behalf of our entire GOPIZZA family. Together, we'll continue to innovate, grow, and shape the future of franchising." Mr. Kelvin Sia, Regional CEO, GOPIZZA.
The awards also underscore the company's enduring commitment to fostering professional growth and excellence, ensuring that each member of its franchise management team is provided with the opportunity to flourish and reach their fullest potential. The Franchise Manager Award serves as an exemplar of the high standards and the culture of excellence that GOPIZZA instils within its team members and franchisees, further reinforcing the company's objective of creating a supportive and thriving environment in which capable individuals can excel, and continue to play an integral role in the brand's continued success.
"We are both thrilled and honoured to receive these awards from Franchising and Licensing Asia 2023," said Jay Lim, Founder and Global CEO of GOPIZZA. "These accolades highlight our ongoing efforts to create a vibrant and supportive ecosystem for our franchisees, enabling them to thrive and succeed in the competitive fast-food industry."
Since its inception in 2016, GOPIZZA has firmly established itself as a household name in South Korea's culinary landscape. In 2020, GOPIZZA reached the shores of Singapore, launching its flagship outlet at Suntec City.
Founded with a passion for delivering top-quality pizzas, GOPIZZA has consistently strived to provide a delectable and diverse menu to satisfy the discerning taste buds of its customers. Embracing a commitment to excellence in both ingredients and preparation methods, GOPIZZA has stood out and attracted a dedicated following among pizza enthusiasts. GOPIZZA offers an array of delectable pizza creations, from classic favourites OG Pepperoni Pizza, Hawaiian Pizza and American Cheese Pizza to innovative combinations such as K-Bulgogi Pizza and Bacon Potato Pizza, all crafted with a dedication to using the finest and freshest ingredients.
GOPIZZA's franchise model boasts exceptional modularity, making it resistant to economic downturns and demanding minimal capital investment. The brand leverages its patented AI technology, allowing franchisees the flexibility to adapt shop size and labour management to suit their unique needs. What sets GOPIZZA apart is that franchisees gain access to an array of integrated technologies, including the AI-Smart Topping Table, GOVEN, GOBOT, and a network of trusted suppliers, all without incurring extra expenses. GOPIZZA provides an added advantage by allowing franchisees the option to either independently seek out ideal locations or entrust the brand to identify prime sites, factoring in multiple considerations on their behalf.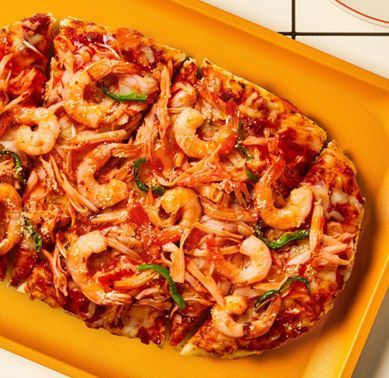 GOPIZZA also recently made its debut at Changi Airport's Terminal 2, marking a total of 27 establishments in Singapore with new exclusive flavours like the Chilli Crab Pizza, Jalapeno Pepperoni Pizza, and Truffle Cheese Pizza.
The GOPIZZA Changi Airport Outlet can be found nestled between Dunkin Donuts and Boost Juice Bar, GOPIZZA is located at T2 Departure/Transit South, Unit No. 02-K15 at Changi Airport's Terminal 2 Departure Hall. Operating hours are from 6AM to 1AM daily.
GOPIZZA is also available at the following locations:
1. Suntec City Tower 5 (Flagship Store)
2. Lazada One
3. Plaza Singapura Kopitiam
4. Yishun Park Hawker Center
5. Nanyang Polytechnic (Koufu)
6. Caltex Chong Pang (Takeaway only)
7. Caltex Lorong Chuan (Takeaway only)
8. Canberra Crescent (Food Paradise)
9. Hougang (The Midtown)
10. Timbre+ Eastside
11. Century Square
12. I12 Katong
13. Caltex East Coast (Takeaway only)
14. Pasir Ris Hawker Center (Indian EDT)
15. Our Tampines Hub Hawker Centre
16. Punggol Plaza
17. KAP Mall
18. Caltex Clementi (Takeaway only)
19. Singapore Polytechnic (Koufu)
20. Ngee Ann Polytechnic (Koufu)
21. Jurong West Hawker Center
22. Stars of Kovan – Upcoming in Nov
23. Woodleigh Mall – Upcoming in Dec
24. Sims Urban Oasis – Upcoming in Dec
25. 204 Bedok North (Koufu) – Upcoming in Dec
26. 464B Clementi – Upcoming in Dec
Copyright 2023 ACN Newswire via SeaPRwire.com.